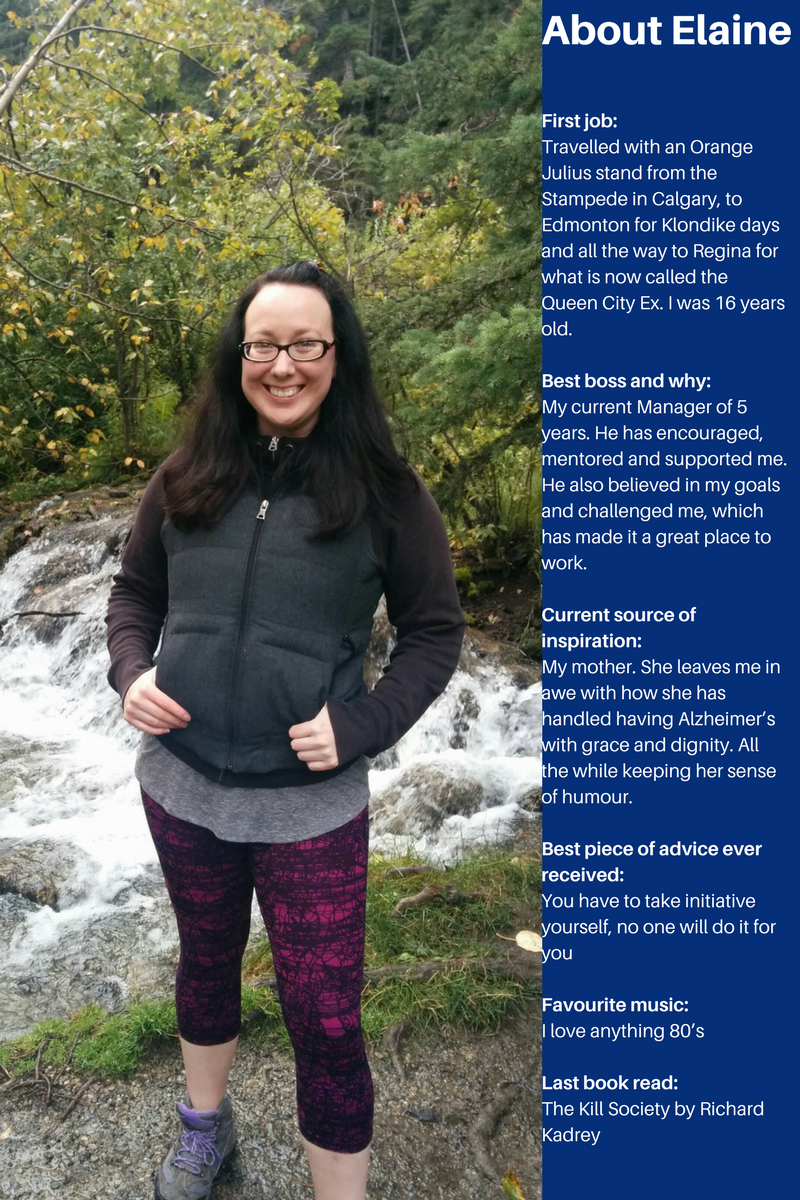 When did you decide you wanted a career in occupational health and safety?
I became a part of an Office EHS program that inspired me to start down the path of occupational health and safety.
What was your first occupational health and safety position?
I became a Health and Safety Advisor for a lodging company who catered to oil and gas in Fort McMurray, AB. It was challenging since I had no previous experience in health and safety, but it was a fantastic opportunity to learn.
Tell us about your current job. What are your main areas of responsibility?
My primary responsibilities are analyzing our data and looking for trends to proactively help our business. I also complete our metrics and provide reporting. Another large responsibility is our Incident Management System and the training and support that is required to ensure end users can work within it successfully. Other responsibilities include, Office EHS, Fire Warden and Ergonomic Programs.
What do you love about your job?
I love feeling challenged - finding out new ways to look at data, and finding out what our events are really telling us. I want to make a difference. If the data and analysis I bring to the table can prevent an injury from occurring, then I am doing the right thing.
What are the challenges you experience in your job?
Relationship building is always a challenge. There are so many personalities to interact with and all of our business units have different needs and wants. Trying to get it right for everyone is always a challenge that keeps things interesting!
What skills are important for success in the OHS field?
Integrity, honesty, perseverance and a willingness to always learn.
What tips do you have for new grads or those in entry level OHS positions who want to move up the ladder?
Create those business relationships and always bring value to the table. Set goals and always continue to learn about the business you work in and occupational health and safety as a whole.
The OHS field has been evolving. What changes excite you most?
New legislation and potential impacts to our business. Collaboration amongst industry is becoming so much more prevalent and it is great to see all this experience coming to the table to help steer the future.
What's the future of the OHS profession?
It is a profession that will continue to grow and industry will be looking to us for guidance and knowledge. We need to be able to deliver with well qualified and competent professionals, which is why attaining a CRSP is crucial to an OHS professional.
What do you do when you are not working? 
I love to hike as you can see from my picture! Other passions include learning Italian, painting, reading and spending a great deal of time travelling with my husband.