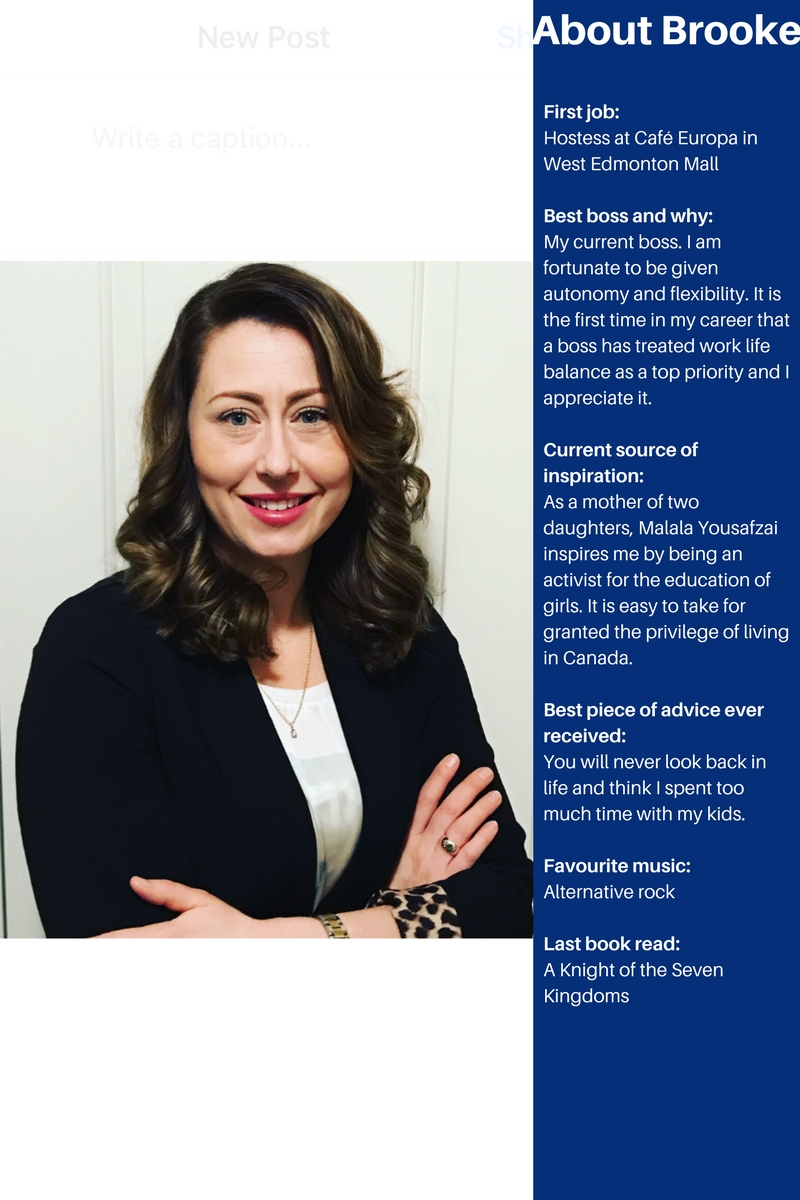 When did you decide you wanted a career in occupational health and safety?
In 2013, a co-worker of mine was shot in the hand while working in a rural courthouse by a prisoner, and after this event, I became more interested in how to prevent incidents like this from occurring. This incident solidified my decision to return to school and pursue a career in health and safety.
What was your first occupational health and safety position?
Lead Investigator for the Ministry of Labour with the Government of Alberta.
Tell us about your current job. What are your main areas of responsibility?
I am currently an OHS Lead Investigator for the Ministry of Labour with the Government of Alberta. I am responsible for investigating incidents that are reported to Alberta Occupational Health and Safety.
What do you love about your job?
I enjoy the variety of the investigations; it is challenging and keeps me continually learning. As soon as I think I know a little about an incident, the next assignment comes along where I have to change gears and learn something completely different.
The Edmonton investigations branch is a great place to work with a flexible schedule and I especially enjoy being able to work from home as much as I like. I work with a great team that is very supportive.
What are the challenges you experience in your job?
Every investigation is unique and I am constantly learning from a broad range of industries, practices, and equipment while managing a full case load and attending court. Some incidents are stressful due to the circumstances of the event and dealing with emotional individuals that had experienced trauma as a result of that event.
What skills are important for success in the OHS field?
It is helpful to be a pragmatic person with strong communication, organizational, and time management skills.
What tips do you have for new grads or those in entry level OHS positions who want to move up the ladder?
Be on time, dependable, show initiative, and have a good attitude.
The OHS field has been evolving. What changes excite you most?
I enjoy how some industries are raising the bar for best practices and setting new standards far beyond minimum compliance. In addition, the Alberta Provincial court has recently convicted an individual and imposed a jail sentence, which highlights that individuals are being held accountable for their actions.
What's the future of the OHS profession?
I feel that the OHS profession will continue to expand as companies find more value in health and safety programs, and in turn, industry will demand a higher level of expertise from safety professionals. This should increase as regulators continue to define expanded roles and responsibilities for health and safety professionals. As an example, in Alberta, Bill 30 states new requirements to have designated health and safety representatives at a worksite and includes them as a regulated party.
What do you do when you are not working? 
On my time off, my husband and I are busy shuttling our daughters around for activities and events. On school holidays, I travel as much as possible with my family and when staying in Alberta we spend time relaxing at our lake cottage with friends, family and dogs.