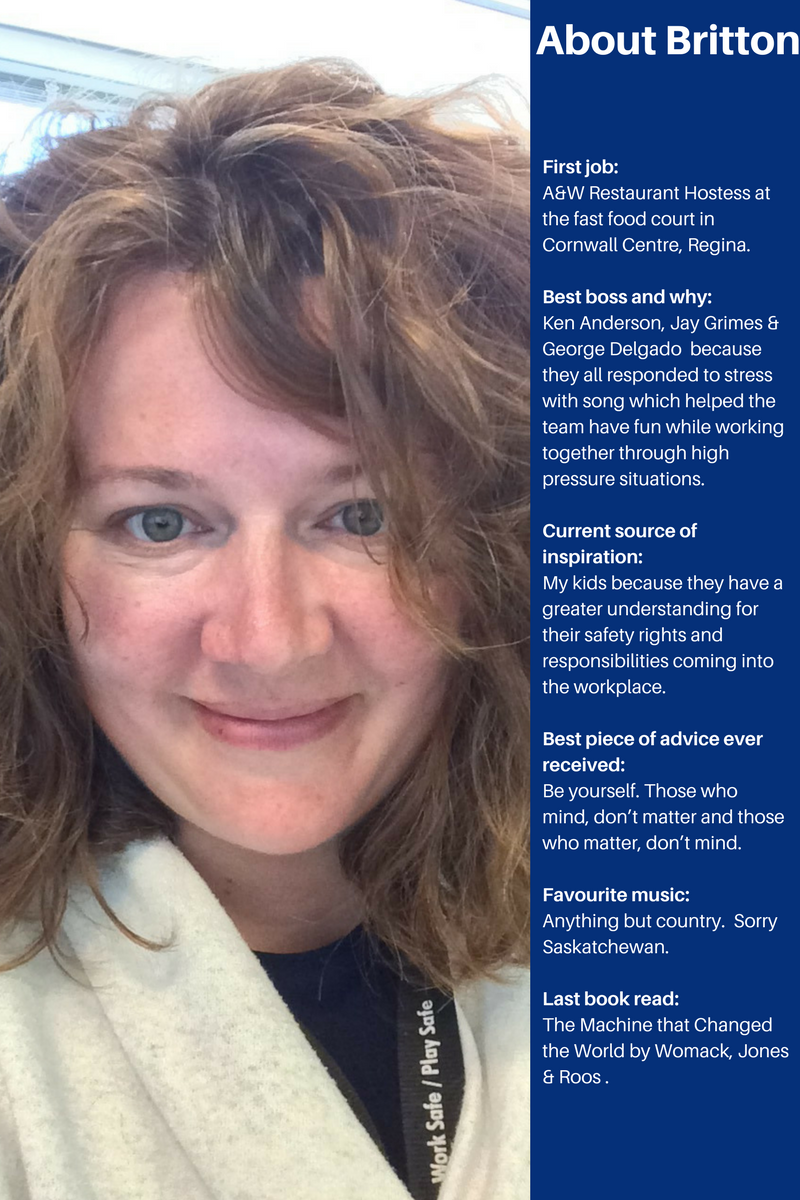 When did you decide you wanted a career in occupational health and safety?
I always dreamed of being a doctor and helping others. Having a career in occupational health & safety wasn't an option during my formative years. So, not having the funds to go to medical school, I tried many careers trying to fulfil my original intent of helping others. When I 'stumbled into' safety as a career, I knew immediately this was my calling in life. I could help others not get injured at all which is the proactive part of my own internal value system for safety.
What was your first occupational health and safety position?
I started off in safety by answering a Craigslist job posting for what I thought was an administrative role. This role turned out to be a Safety Technician for the Prime Contractor on a large industrial construction project. From there I was given more and more responsibilities such as training, onboarding, auditing and investigation, achieving my Health & Safety Administrator's certificate before having my first year's work anniversary. Because of the scope of the project, I was able to work with some incredibly talented safety professionals from around North America who mentored me. My rate of learning was at light speed for two years straight, nearly 60 hours per week – akin to jumping into the deep end of the pool without knowing how to swim!
Tell us about your current job. What are your main areas of responsibility?
Currently, I recently accepted the role of Quality Assurance and Quality Control Safety Specialist at the Saskatchewan Workers' Compensation Board. This role includes QA/QC for our team's safety management system audits performed for the province ensuring standards, legislative and industry, are adhered to through best practices and program development. My role has also expanded to include QA/QC on our educational materials developed in partnership with WorkSafe Saskatchewan and The Canadian Centre for Occupational Health & Safety.
What do you love about your job?
I love working with people and educating them about working safely. When a person 'gets' that everyone has a responsibility in getting home from work safely so we all can enjoy our family and friends, it's a good day.
What are the challenges you experience in your job?
Some of the challenges of working in safety include the rate of change and learning within our society. Like health and nutrition, sometimes people feel 'swindled' by the latest, greatest trends in managing safety and become suspicious about adopting anything new. As safety professionals, we need to manage expectations for continuous, but steady, progress and commit to being there for the long haul.
What skills are important for success in the OHS field?
Empathy and clarity are safety skills that have served me well. As Stephen Covey is quoted saying, "Seek to understand, then be understood." When the heart is coupled with process and system thinking, such as Lean or Six Sigma, most everything can be measured, quantified and serve reason when making decisions or problem-solving safety situations.
What tips do you have for new grads or those in entry level OHS positions who want to move up the ladder?
Identify your personal North Star. It is always easier to do the right thing when you are acting based on an internal ethical compass rather than chasing a position or a paycheque. Your demonstrated integrity will make you stand out, immediately.
The OHS field has been evolving. What changes excite you most?
There are more women in trades than ever before which is very exciting! As a gender group, I see women tend to try to out-think a problem (instead of out-muscle it) which may bode well for injury prevention.
What's the future of the OHS profession?
My wish for the future of the OHS profession is recognizing this career path as a viable option for our younger generations. Providing them with the resources and education to help them achieve will most certainly lead to greater knowledge and desire to build and advance the profession.
What do you do when you are not working? 
Reading, studying, life-long learning. My kids are getting into their own career paths and exploring the world of work, so we spend a lot of time discussing the hazards and pitfalls of life, in general, and safety, specifically. Also, mental health and wellness is a big motivator for me, so spending quiet time daily going for a walk or in meditation is imperative.