When Roxanne McKendry decided on a career in occupational health and safety she knew that the road to success in the field would be a difficult one, but that didn't stop her.
Now she's the Manager of Employee Health and Safety at Carewest and the winner of the 2015 Safety Leader of the Year award, presented by the Canadian Occupational Safety Magazine.
"I'm thrilled to be recognized for my achievements," says Roxanne. "I knew from early on if I ever wanted to compete in this industry, especially as a woman, I needed to be a CRSP, and it has made all the difference.
Roxanne who became a CRSP in 2011 has worked in many different industries. She worked at a meat plant, retail grocery chain and in national transportation; other than being well versed in many industries she prides herself on her commitment to education and continuous learning.
"I think it's important as a professional to get involved," says Roxanne.  Taking responsibility for your profession shows your dedication."
Professionalism, passion and progressive thinking are essential values for CRSPs and values that Roxanne holds close. "They're in everything that I do," says Roxanne.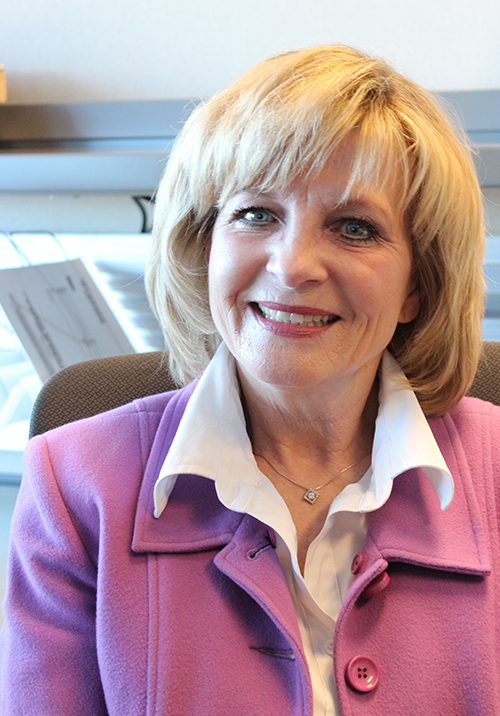 Her position though is definitely no walk in the park; she's in charge of the health and safety of 2700 employees at Carewest, across 13 different sites; her days are unpredictable and can consist of a variety of duties. From teaching, training, health and safety committee meetings, advice and direction for senior management and the executive team her days are often full but "it's all priority related," explains Roxanne. "If someone has an issue I'm the problem solver and I wouldn't have it any other way."
That's precisely why one of her co-workers nominated her for the prestigious award; because of her commitment and ability to prioritize and problem solve. Leading a small team of three occupational health and safety nurses Roxanne is a leader in every sense of the word.
Roxanne's advice to those who want a career in occupational health and safety is to learn from others and grow, "take advantage of all education that you can and go for the CRSP designation," says Roxanne.
"The designation is the visible, recognizable standard for safety in Canada," says Roxanne. "Getting the designation paired with my experience really built my confidence and helped me get to where I am today."
Congratulations to CRSP Roxanne on winning such an amazing award.