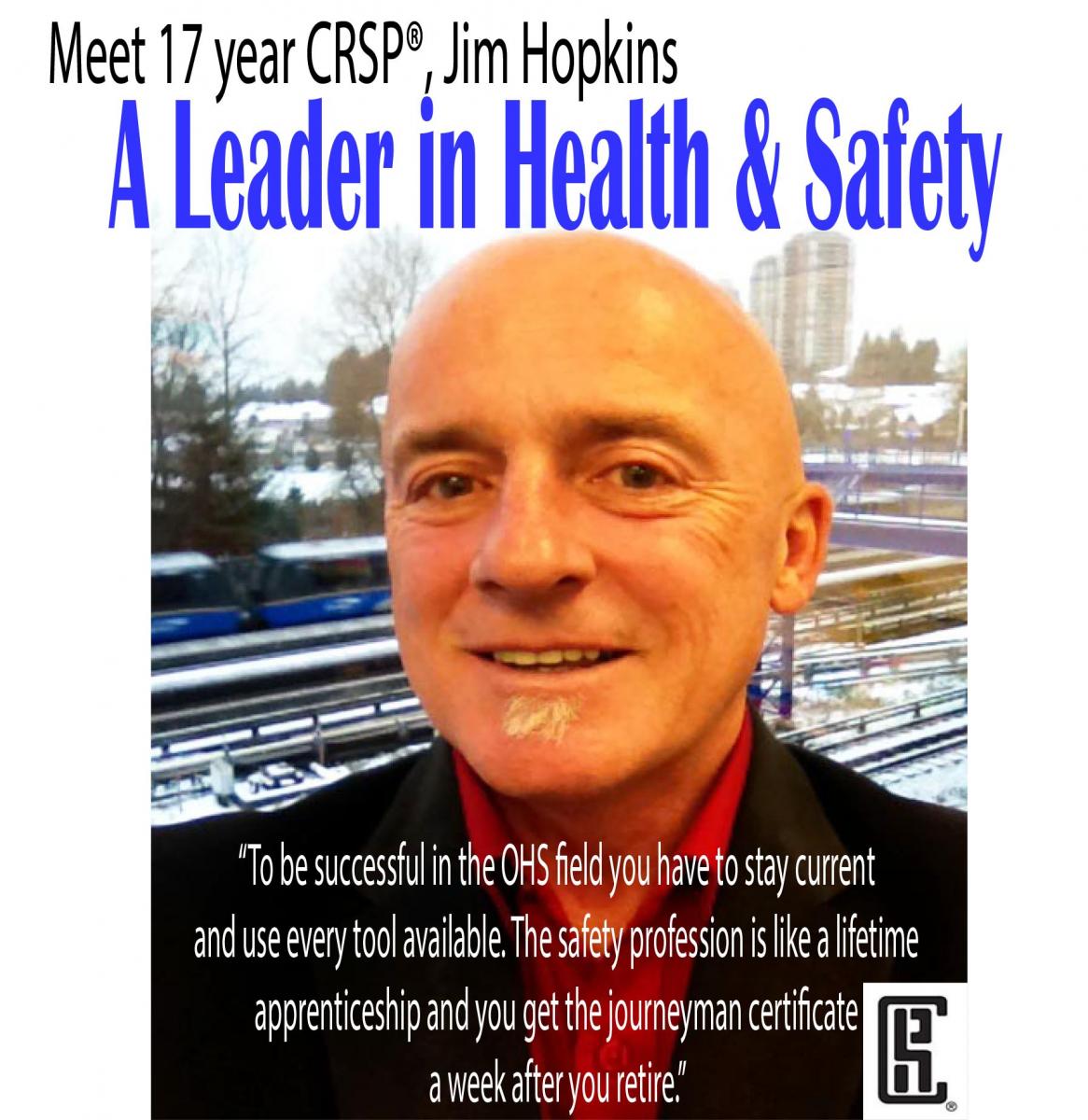 For over 20 years CRSP® Jim Hopkins has been committed to Occupational Health and Safety, exemplifying what it means to be a leader in the profession. His main goal: to help strengthen and shape the safety profession.
"Reducing the frequency of accidents and incidents is the key for me," says Jim. "Not only in Canada but also is the US and around the world."
With a career that spans across a variety of industries and positions, Jim is now the Manager of System Safety and Security at British Columbia Rapid Transit Company (BCRTC) Skytrain, overseeing one of Canada's largest automated rail transit systems; with 600 employees, over 100 kilometers of track, 33 stations and 80 million passengers per year; Jim is definitely a leader in the industry.
His career began at 18, working at the same iron ore mine as his parents, in Labrador. They instilled in him the importance of working safely, a principle Jim still carries with him today. This is the principle that has shaped his career.
"Safety has always been a key element," says Jim. "I have a passion for making sure things are always done right."
Following a terrible accident at the mine, where two workers lost their lives, Jim was approached to join the loss prevention team, to help get things back on track.
Decades later Jim continues to make significant contributions to the industry. As current President of the Canadian Society of Safety Engineering (CSSE) Jim believes "one death or one injury is too much," and is working to eliminate all workplace accidents.
His secret to a successful career in Health and Safety is simple: stay current!
"You can't just take a course," says Jim. "You have to stay current and use every tool available. The safety profession is like a lifetime apprenticeship and you get the journeyman certificate a week after you retire."
So why is Jim proud of being a CRSP®?
"Because they get it," explains Jim. "When you're a CRSP® the learning never stops it forces you to stay current, informed and to constantly challenge yourself. That's why it's the most recognized designation in Canada." 
According to Jim, the future of Health and Safety looks promising. His next goal is to make the popular North American Occupational Safety and Health Week (NAOSH) an international week of awareness, one that he believes is both possible and necessary.
"If NAOSH Week is celebrated around the world," says Jim. "We can further strengthen and unify the safety community."